Erasmus plus Mobility Sectors
Mobi Trainee stands out from other agencies, thanks to our various strengths that enable us to provide an assured and responsive support service to Erasmus plus mobility project..
A Personalised Approach
We have effectively supported many groups of students from a variety of sectors. All of the students we have supported have successfully completed a rewarding internship in their field of studies, whatever the sector. We work to understand the expectations of teachers and students in order to offer them a high-quality internship that suits their profile. We don't rule out any profile or sector because we work on request. Mobi Trainee is able to adapt to each profile, and project, irrespective of the origins and socio-economic level of the participants.
Knowledge of National and Local Target Market
Thanks to our own activity in offering internships abroad and our experience in Erasmus + mobility, we hold the key to finding the most suitable internships for your students. We are no strangers to canvassing and negotiating and we effectively target relevant companies for short-term internships, who would be likely to host your students. This ensures that in a short time-frame we are able to secure your students' internships in order to fit your schedule.
Trusted Destination Partners
Through our years of experience and the recurrence of certain sectors of activity in mobility projects, we have been able to develop long-term collaborations with a large number of companies. Thanks to,
these partnerships, we are able to place your students or teachers, as soon as possible, in companies whom we can trust to assure the successful completion of the internship.
These mainstays of mobility offer us, as well as you, any support that may be required.
Main Sectors Offered by Mobi Trainee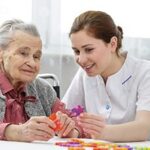 Caring Professions
There are many training courses aimed at caring professions. We have previously supported groups of students from this sector, within organisations specialised in fields such as childcare, care of the elderly or people with disabilities. Care and personal assistance professions are the sectors which tend to have the most impact on the students who undertake placements, whatever the destination. Being in direct contact with the same people on a daily basis allows students to share much more and so better understand the country and its culture. A non-verbal language between trainees and children or residents is established, which can be often by much more expressive than conventional oral communication. Our partner establishments are always happy to receive young students to bring a breath of fresh air to their team and are willing to entrust the students with responsibilities.
Business and Sales
These two sectors which allow students to undertake experiences abroad in business or sales provide an excellent opportunity for them to improve their language skills, as they are in constant contact with clients. It is also a chance for them to discover new working methods and to develop a more in-depth knowledge of their profession.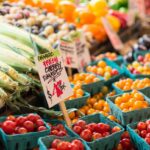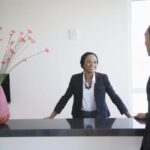 Reception and Customer Service
The customer/company relationship is different in each country, so this sector is particularly interesting in terms of learning about how neighbouring countries work. For not only putting different approaches into practice, but also for adapting in the future to different types of clients, an experience abroad is a real asset when it comes to establishing an improved client relationship. It is necessary to ensure that the students' language level is high enough for them to really get involved during their internship.
Manual and Technical Professions
A mobility project for student training groups from technical or manual professions is very well-suited. It is one of the sectors where the host companies are less demanding in terms of the language levels of the trainees because the technical and manual professions are more about working with your hands than with language. The practices and techniques are generally demonstrated, rather than being explained. Which isn't to say that different countries do things the same way. Offering an experience abroad to students in technical training or crafts allows them to benefit from the know-how of others.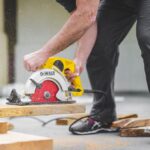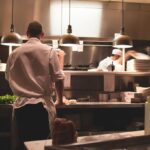 Catering and Hospitality
Erasmus + mobility programmes for hospitality and catering students always achieve outstanding results, whatever the destination country and language level of the students. Discovering new cooking or presentation techniques, recipes and local products is highly motivating for catering placement students. As to waiting or housekeeping staff profiles, these students quickly progress and acquire responsibilities and practical experience that is necessary for their future career in this sector.
Get in Touch
A Mobi Trainee consultant will evaluate your project
Quote
Proposal of a tailored support plan
Quote Approval
Project is approved and the partnership contract is drawn up
Project Launch
Internship placement search and organisation of additional services are under way!
Contact us!
Our expert team are here to help!
For further information, you can contact us by phone or email