Your Complete Mobility Solution
Mobi Trainee's primary objectives are to promote international mobility and to take an active part in training for young people.
We define and plan your mobility programmes with you
Thanks to our many partner companies, we can offer you high quality internships, which are appropriate to your students' vocational training
Our experts are committed to providing you with tailored solutions foraccommodation,

transportation,

meals and

on-site activities.

We take care of the entire administration workload for your project.
Mobi Trainee is with you every step of the way throughout your placement
Mobi Trainee prepares placement kits to welcome students upon their arrival.
Groups are greeted at the placement location and supported throughout the project.
Our team is available 7 days a week to respond to, and handle, any needs of the course participants during their internship.
We carry out evaluations with the companies at the end of every internship placement.
More information
Who Are We?
Mobi Trainee takes care of the creation and fulfillment of your Erasmus placements.
Whether you are looking to secure placements for your students or develop your Erasmus mobility project in its entirety, we will adapt our package to the needs of your college or university, to ensure a successful outcome for your projects.
Our expertise and knowledge of every country participating in the Erasmus+ programme enables us to provide you with service and support, thanks to transport and accommodation solutions, in addition to our internship search.
Mobi Trainee have organised projects for students from a wide range of vocational training backgrounds
Caring Professions

Business and Sales

Service and Reception

Catering and Hospitality

Management and Administration

Technical Professions
Your industry sector isn't on the list? We can adapt to your needs!
More information
Since 2016, our team has provided support for Mobility placements in Germany, England, Spain, Ireland, in Italy, in Portugal and Malta.
Just ask us for information about additional destinations!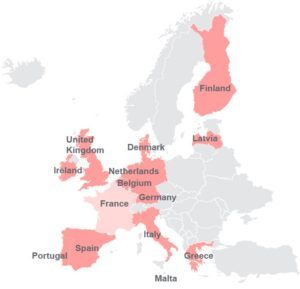 More information
Free Quote Request
Ready to let us take care of your mobility project? At
Mobi Trainee
we pride ourselves on our efficient and responsive approach
Don't hesitate to get in touch and make us part of your project. We will be happy to provide you with a no-obligation quote!
Get in Touch
A Mobi Trainee consultant will evaluate your project
Quote
Proposal of a tailored support plan
Quote Approval
Project is approved and the partnership contract is drawn up
Project Launch
Internship placement search and organisation of additional services are under way!
A Winning Team, at your Service!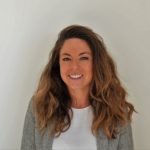 Director
Ready to rise to any challenge, thanks to my 10 years' experience in project management and recruitment, I understand what it takes to satisfy our clients' needs, and manage a dedicated team, who are specialised in Erasmus Plus European mobility programmes.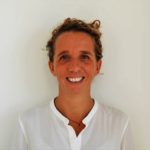 Erasmus Project Management Consultant
An expert in project management, I have been supporting young people in their international work traineeships for the past six years. With the ability to build strong rapports, and outstanding organisations skills, I will ensure everything is in place to make your mobility programme a success!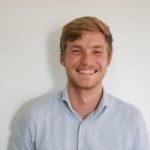 Erasmus Project Management Consultant
My varied experience in international business has had a very positive impact on my career. I believe passionately in the benefit the Erasmus projects offer to individuals and I get involved to ensure that your students have an unforgettable experience.
Erasmus Project Management Consultant
My previous years were fully devoted to supervise students in their expatriation projects.
I am at your disposal to prepare and strengthen your mobility programme.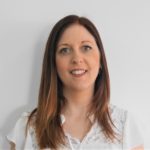 Sales Support
With 10 years of experience in commercial teams, I have acquired the necessary experience to assist the team in implementing Erasmus+ mobility projects. My watchwords are reactivity, autonomy, teamwork and good humour.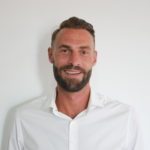 Erasmus Project Management Consultant
Fascinated by human resources, I worked for almost 20 years in the field of recruiting and training students and workers.
I will be fully dedicated in the professional training of your students.
" The truth is that we are very happy to have collaborated with you. You have a very good organization and a magnificent attention. The trainees, Amandine and Catheline, are great, respectful, kind and very polite. We are very grateful and happy. Thank you"
"Laura is getting better every day. She already understands us better and does a lot to learn. She is enterprising, active and has very good skills in customer relationship, she is caregiver and learner. We are very happy with her. She also eliminates her toxins with our natural diet. We hope to make her evolves.
"The third week was very good, due to the weather conditions the trainees were not able to work in the field, but they reinforced their learning in the handling room, egg collection, grading, packing, etc.. Our score is very good for both of us, they knew how to work in total autonomy. We are very…
" Students are involved in their work and show great interest in learning new tasks. Recently, they have taken on almost all the tasks performed by our employees, such as feeding livestock, maintenance, cleaning stables and horses, as well as taking care of visitors by showing them the animals at their request. We are delighted…
"As for the trainees until today, which was their last day of work, continued in the same line of work, the responsibility and good execution of them, they learned the handling of all the machines necessary for the execution of the work, such as brushcutter, chainsaw and electric milling machine, as well as hand tools…
"Available, efficient and very responsive contacts… Very well organized mobility of high school students. Unfailing professionalism. I therefore recommend MobiTrainee, especially for schools. You will be guaranteed an excellent job! "
"Thanks to you for everything! You are a great team, sincerely! Looking forward to working with you again"
"Regreso de la ciudad eterna (Roma) muy encantado y quería agradecerles la organización de estas prácticas. Soy consciente que es mucho trabajo para ustedes, no es fácil y habéis llegado a seleccionar dos empresas hermosas y acogedoras para nuestros 8 alumnos. Gracias de nuevo."
"Location of training places and hospitality at the level of structures. This mobility has been very beneficial for trainees with positive feedback from trainers. The city of Athens is mainly for autonomous trainees. "
"Professional mobility for trainers of professional training: MobiTrainee has been able to meet our expectations and find the appropriate professional partners to make this experience very interesting. Marion has been responsive to our requests in the field. Thank you!"
"Very satisfied with MobiTrainee, the team is very attentive, kind, available and professional, we can count on them!"
"MobiTrainee was there from beginning to end answering my questions, helping me to manage the remote monitoring and being there to find the companies and fill out the necessary paperwork that allowed the students to live this experience. Thank you!"
Contact us!
Our expert team are here to help!
For further information, you can contact us by phone or email